Forensic imaging, augmented reality headsets and artificial intelligence could reduce the need for invasive autopsies and save families from further trauma, according to the Victorian Institute of Forensic Medicine (VIFM).
Key points:
A Monash University PhD student has created a prototype that allows forensic pathologists to virtually dissect a 3D animation of a real body.
Images are generated using CT scans and an augmented reality headset
VIFM deputy director Richard Bassed hopes the technology will significantly reduce the need for invasive autopsies
In many cases, forensic pathologists can perform "virtual autopsies" to determine the cause of death, says VIFM deputy director Richard Bassed.
Images are generated using CT scans that can examine a dead body and gather sensitive, specific and accurate information about it.
"Physical autopsies take time, are stressful for families, and there are many religious and cultural reasons why people don't want an autopsy in any particular case," Dr Bassed said.
"And they're expensive, so anything we can do to reduce the number of autopsies without compromising the validity and accuracy of the work is a good thing."
Monash University PhD student Vahid Pooryousef created a prototype using an augmented reality (AR) headset that allows the user to see the room around them.
The technology means a pathologist with a headset can dissect a virtual 3D projection of the body while viewing the physical body in the morgue, along with relevant police or medical reports.
Dr Bassed said the headset and imaging technology were already there and the project was a way for pathologists to easily interact with the images and determine the cause of death.
Imaging is already reducing autopsies
Technology has already drastically reduced the need for autopsies in Victoria.
Before the introduction of a CT scanner at VIFM in 2005, almost all cases required an autopsy, said Dr. Bassed.
Today, autopsies are required in less than half of cases.
Dr Bassed believes that using a combination of AR and artificial intelligence (AI) technology could reduce this rate even further.
"I doubt we'll ever get to zero, but that's the holy grail — that everything in forensics is done by imaging alone," he said.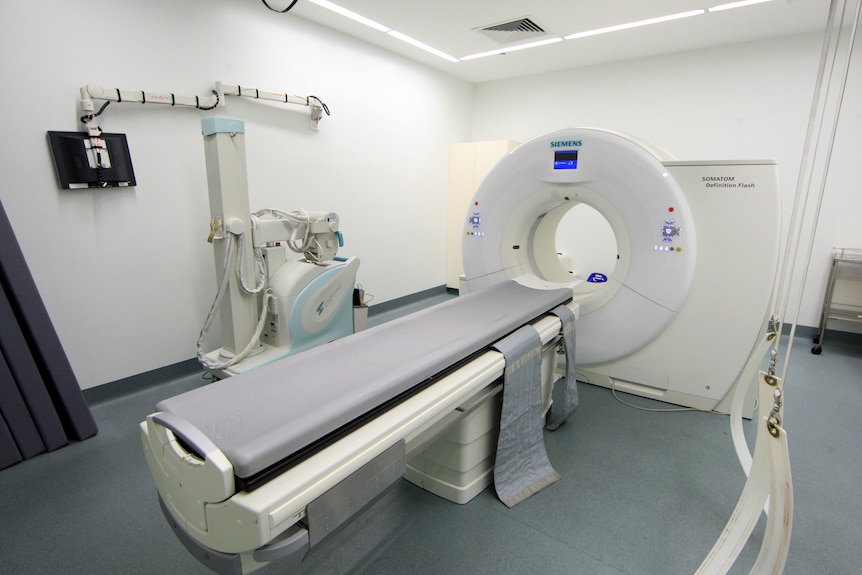 Learning for real-world use
Dr Bassed was inspired to explore AR virtual autopsies four years ago when his colleagues took him to the Vision Lab at Monash University.
They used virtual reality headsets to teach anatomy to medical students.
"You would get a 3D version of the heart sitting in the air and you could dissect it with your fingers," he said.
"I thought it would be fantastic if we could do it with real dead people in the morgue.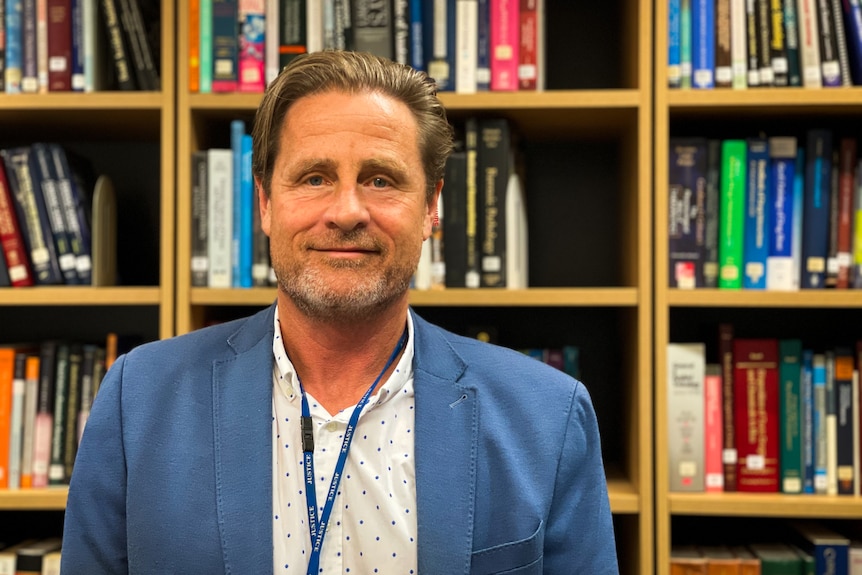 Now the first prototypes are completed and Dr. Bassed hopes to showcase the technology at VIFM in the next two to three years.
"It gives you more flexibility with what you're looking at … than seeing it on a two-dimensional screen," he said.
You get a much better view of reality.
"For example, if someone comes in with a knife in their chest, you have to go through every single cut on the 2D screen to see where the knife is going.
"But in the 3D reconstruction, you can see exactly where the knife went.
Diagnosis established by AI
Dr Bassed is also working on a project that could see artificial intelligence interpret post-mortem scans and automatically diagnose problems.
Using more than 100,000 full-body CT scans from past cases, VIFM hopes to train the machine to learn to identify conditions such as broken bones, cancer or heart disease.
"The challenge is trying to get that data into a state where it can be analyzed [and] We looked at it and a machine learning algorithm can draw some conclusions from that data," said Dr Bassed.
"You need a data set that has been prelabeled [and] pre-diagnosed by hand so the machine can start seeing patterns we don't."
The research was currently at an early stage and progressing slowly due to a lack of funding, said Dr. Bassed.
"I need teams of people to accurately label the scans," he said.
"If I get all the money I need to do it, in three or four years we'd have the whole system up and running."
Reducing trauma in the justice system
Marc Trabsky is Associate Professor of Law at La Trobe University conducting a three-year research program to examine how forensic imaging technologies are impacting coronial investigations and the Australian justice system.
He believes that using forensic imaging to determine a person's cause of death – instead of invasive autopsies and photographs – has a "profound effect for the better".
"It reduces the caseload of coroners and other staff," said Dr. Trabsky.
"They are able to complete the investigation in a timely manner, which is good for everyone."
Australia was the first jurisdiction to introduce forensic imaging on a large scale, said Dr. Trabsky, with more than 15,000 postmortem scans performed each year.
Dr. Trabsky suspects that his research using postmortem scans and digital reconstructions will find a reduction in trauma.
"It reduces the vicarious trauma of the trial itself, as well as the trauma for the families," he said.
Postmortem CT scans have also reduced the amount of time a body has to stay in the morgue, Dr. Trabsky said.
"When a loved one is returned to the family, there may be no signs of an autopsy – it has beneficial effects for the bereaved family," he said.
"It also has a positive effect on coroners, lawyers, police, jurors, judges and others, as less visually traumatic evidence is delivered."